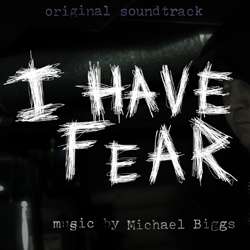 I Have Fear (Original Soundtrack)
Michael Biggs / October 13, 2017
My first fully solo foray into the world of soundtracks, this culminates elements from all of my past work in a way... but also goes off into some new directions.
"There's a fair amount of John Carpenter–style suspense, guitar leads that would've fit nicely on a Goblin project and a whole lot of Twin Peaks–indebted synthesizers and MIDI jazz. In the finer details, however, Biggs creates unique compositions by drawing on dance, funk and dub effects.... Rather than simply make music that accompanies a film, Biggs makes music that acts like a film by itself. His use of panning, mixing and various effects makes the music feel tangible and spacious, to the point where—even removed from his film—the sounds nearly become visual." -- Connor Lockie, SLUG Magazine
---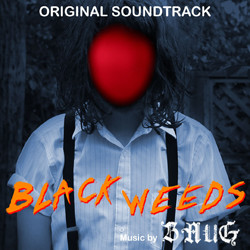 Black Weeds (Original Soundtrack)
BAUG / October 22, 2014
Baug is a group I formed to compose the soundtrack for my short film Black Weeds.
Skyler Hitchcox (Sympathy Pain) and I improvised most of the music together. Willow Skye-Biggs (Stag Hare) and Daniel Romero (Conquer Monster) also added key contributions.
Equal parts candy-coated synth jams and noisy doom - it's one of the albums I'm most proud of!
---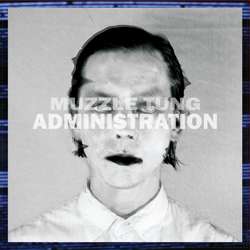 Administration
Muzzle Tung / November 21, 2016
Muzzle Tung is my friends' band that I played with for a few years.
For this album, I recorded most of the synths, guitars, and bass. Geoffrey Leonard did most of the vocals and drums. For the most part it was a collaboration between the two of us, Geoff coming up with the raw songs, and me arranging them. We had a lot of fun putting it together!
I'd probably classify it as sort of post-punk/new wave pop, but it goes on lots of strange tangents.
---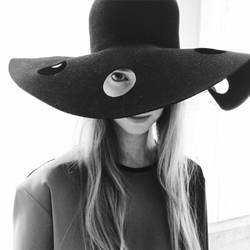 All of Them Witches
Grizzly Spectre / August 27, 2014
Parker Yeats approached me to help him flesh out a live recording into a proper standalone album.
First we slowed the whole recording down using Paulstretch. This made it longer and gave it a mystical, spaced-out quality. From there I added some light overdubs of synths and guitars. The original recording didn't need much done to it, but I'm very happy with how it came out!
---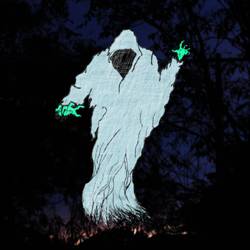 Gold
Michael Biggs / September 22, 2013
Gold is a 'bedroom pop' record I put together over a period of several years.
I was experimenting with vocals and improvised, stream-of-consciousness lyrics. I worked pretty much without any reference points, which is unusual for me.
"In many ways Gold by Michael Biggs is the faithful retelling of something not quite auditory but not quite visual either. It is more like a book on tape or an episodic radio serial where Biggs plays Crypt Keeper or Vincent Price, welcoming us into a world that is fully realized by Biggs but co-created by us, the listener." -- Ryan H., Tome to the Weather Machine